– THE NIGHT SKY –
Help us give the album the treatment it deserves!
VETRAR DRAUGURINN (Icelandic for "The Winter Ghost"): a Melancholic, post-doom metal band, residing in the Netherlands; a country known for groundbreaking and memorable bands. In 2016 the band came into existence when guitar player / song writer Eric Hazebroek (Pilgrimage, ex-Stream of Passion, ex-Daeonia) asked a few of his dear and talented friends to join the collective to breathe life into his dark, dynamic and intense songs.
Together with Marjan Welman (vocals | Autumn, Ayreon), Jim van de Kerkhof (drums | ex-All For Nothing, ex-Morning), Thomas Cochrane (guitars | Hologram Earth, Dystopia), and Arjan Heijden (bass | ex-Acrid, ex-Daeonia, ex-Manifest) the album "Hinterlands" was released through Painted Bass Records in 2019. The album was received well.
2 Years have passed and the band has quietly worked on new material. New songs that are darker, heavier, and more mature than the debut. The band has grown and surpassed typical genre boundaries, creating their own sound and their own sub-genre. And now the time is here to show the world what comes next.
We are incredibly happy and proud with the results. Results of over a year of writing and fine-tuning, demo-ing and planning. The new album is a fact. 8 Epic and intense songs that showcase the band's diversity, drenched in melancholy that covers the album like a constant shroud of sorrow. An album that will be the utmost best the band has to offer. "The Night Sky".
The Reason Why…
We decided to do this album without the help of any record company, which means a lot of work that has nothing to do with playing music. But it will also mean total freedom. The album is already fully recorded and mastered. And as you can see below, we already have some beautiful artwork lined up, made by the talented Gogo Melone. We would like to ask you to help us out, and by doing so we will offer the album on vinyl and offer you some limited quantity perks (for a limited time). So this is not a full fletched crowdfunding campaign (despite the looks). See it more like a Pre-Order+ A way for you to support the band, and for us to get the album the attention it so desperately deserves, by using third party Marketing. Help us to serve you to help us. We can't wait to share our labours of love with you all…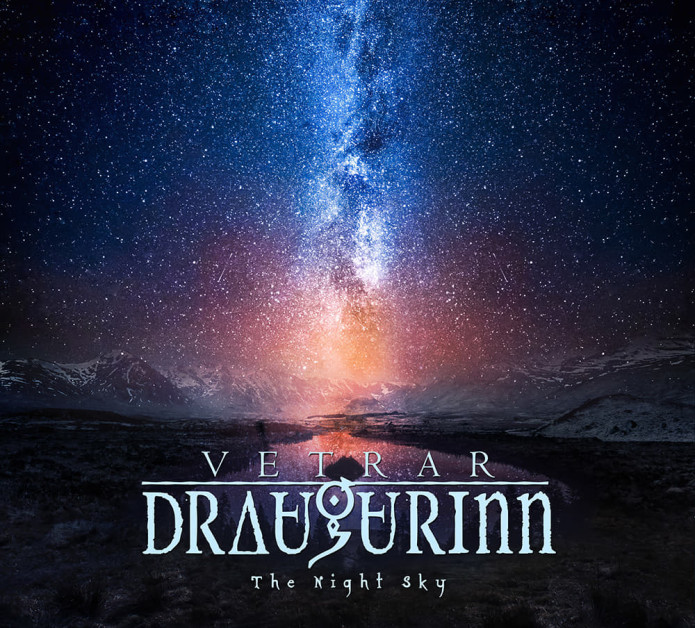 What We Need…
We need funds to make this album noticed. To spread the word. To let people know we exist and what we stand for. We lack the network to get our beloved new collection of music to the right people. So we need help from outside our group. And we need funds to create some new formats and extra goodies, like the vinyl release. We are aiming for: € 5.500,=
To make it even more interesting, we've set a "stretch goal":
€ 6.000,=   New Design, special limited edition T-Shirts Upgrade
What We Offer…
For your help, for your pre-order, we would like to bring you some extras.
Every order will include the Digital Download (through our Bandcamp page) of our new album, "The Night Sky".
Digital Booklet
A mention on our Online "Thank You for your Support" list; to be found on our official website.
Every physical order (CD or LP) can be signed by the entire band on request.
Date of Release…
We are aiming for a October 2021 release for the album, digitally and on CD. Vinyl will take a little bit longer (but you will have the digital download in the meantime).
We are looking forward to unleash "The Night Sky" upon this strange, new world. And this time with the help of all our dear friends and music enthusiasts.